We are beekeepers that provide homeowners and business with affordable and effective live bee removal and relocation. We never kill or exterminate the bees.
We also, being beekeepers, keep bees here in the Arizona desert and produce raw honey that has not been heated, ultra-filtered, or pasteurized – making the honey as organic as possible. We never feed our bees or medicate them but instead let them feed off the local floral around.  
Stung and Sticky Beekeeper, LLC was started by two brothers – Alex and Jonathan Young. We have removed hundreds of beehives from homes and businesses across the Phoenix Arizona Valley and even surrounding areas. We also keep and maintain 20-30 beehives for honey production. 
If you are looking for someone to take care of your bee problem or are in need of some REAL, local, and raw honey – we have you covered!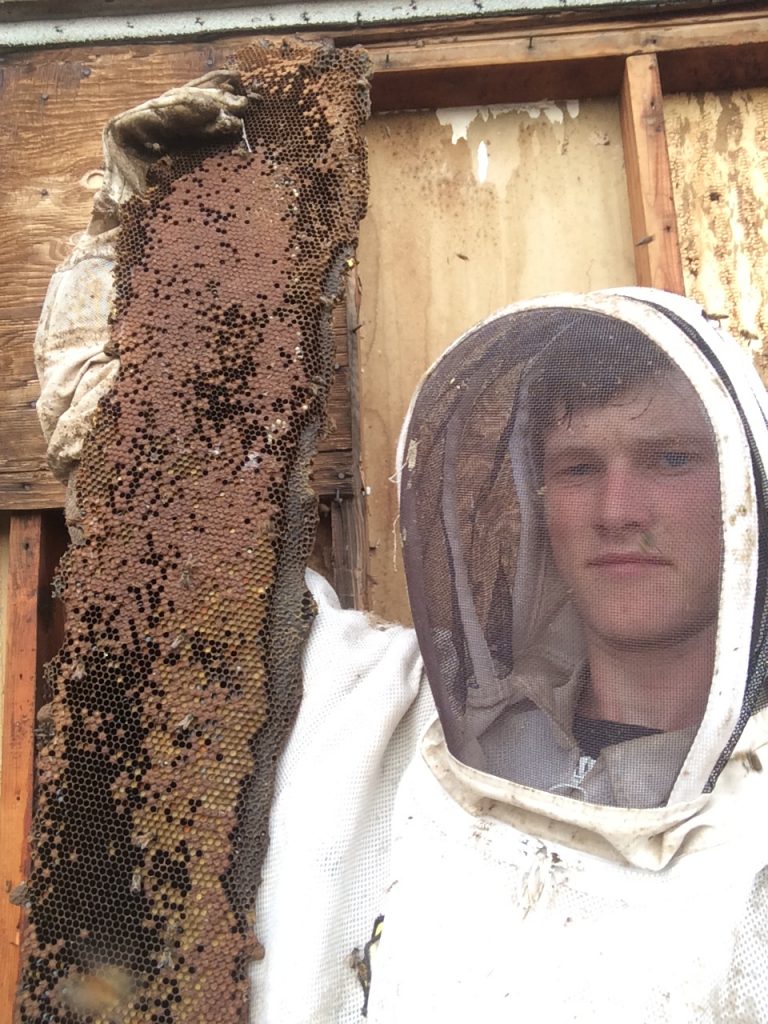 We would love to connect with you!
Why The Name "Stung And Sticky Beekeeper?"
As we keep bees and remove them from all over the phoenix valley, we get stung (a lot at times) and get can get very sticky. Thus we are a "stung and sticky" beekeeper.
Got Bees? Give Stung and Sticky Beekeeper, LLC a call at: (623)882-5890 or visit our contact page and we will get you taken care of!
Want some real honey that doesn't have the heck processed out of it but is raw and organic? visit our shop page.